Get Ready to Win Some
FREE Stuff!!
Flanagan Orthodontics would like to thank you, our patients and their families, for your support over the years. And as a small gesture of our appreciation, 2018 will be the year of Giveaways!
Every two months our office will be giving away a different prize, from gift cards, to dinner or family packs for outings in the area, as our show of thanks. To sweeten the pot, we'll be doing 2 EXTRA big giveaways, one in June and the other in December, both of which you can have multiple chances to win! How you ask? Well, let me tell you….
To enter for each bi-monthly giveaway, you need to visit this page and fill in your information in the comment box below. You can enter each contest up to 5 times a month! Winners will be randomly selected. Now, here's where it gets even better…. Every time you enter a drawing for that 6 month time period (Jan-June, July-Dec) THAT'S how many times your name is entered for the BIG giveaway. So, let's say you maxed out on entries Jan-June. That means your name will be entered 30 TIMES to win our big June contest. Then it starts all over in July until the December giveaway. Crazy, right?!
All of our prizes will be awarded at the end of every other month, so keep a watch out on Facebook, for emails and handouts in the office notifying you of when the next contest starts!
Don't forget to ENTER!!
Good luck!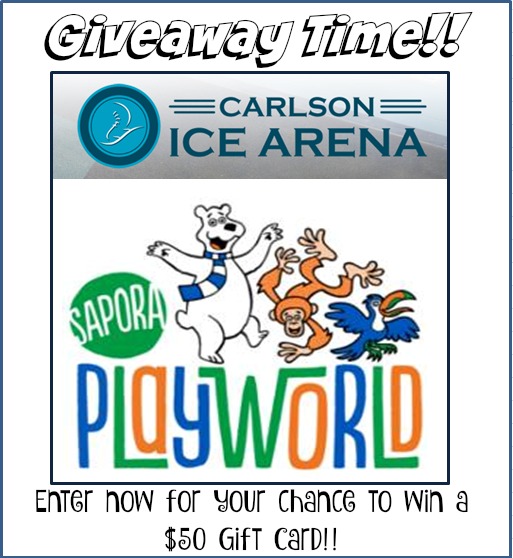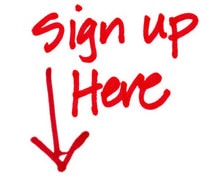 ---
---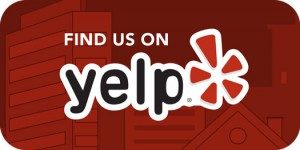 Contest Rules and Regulations
Flanagan Orthodontic's Monthly Giveaway
Eligible ONLY to our patients and their immediate family members
OFFICIAL RULES
NO PURCHASE NECESSARY TO ENTER OR TO WIN. A PURCHASE WILL NOT IMPROVE YOUR CHANCES OF WINNING. ALL FEDERAL, STATE, LOCAL AND MUNICIPAL LAWS AND REGULATIONS APPLY. VOID WHERE PROHIBITED.
Eligibility:
Subject to the additional restrictions below, The Flanagan Orthodontic Contest (The "Contest") is open to residents of the United States.
Employees of contest sponsors and Flanagan Orthodontics, Ltd. and its subsidiaries and affiliates, and the immediate family members of, and any persons domiciled with any such employees, are not eligible to enter or to win. The term "immediate family members" includes spouses, parents, grandparents, siblings, children and grandchildren.
How to Enter:
Up to five (5) entries per person, per bi-monthly giveaway. Each member of the family can enter up to 5 times, however, the names and email addresses MUST be different for each family member. 
Unless otherwise stated on the contest page, you may enter the contest up to 5 times during each contest period and only (1) prize will be awarded per person.
You may win contests no more than two times per calendar year per household.
Flanagan Orthodontics will not be responsible for incomplete, lost, late, misdirected entries or for the failure to receive entries due to transmission failures or technical failures of any kind, including, without limitation, malfunctioning of any network, hardware or software, whether originating with sender or sponsors. In the event of a dispute, all online entries will be deemed to have been submitted by the owner of the ISP account from which they were sent. For these purposes, an ISP account holder shall mean the natural person assigned to such ISP account by the Internet access provider online service provider or other organization responsible for assigning ISP addresses for the domain associated with such ISP account. Any questions regarding the number of entries submitted or the owner of an ISP account shall be determined by Flanagan Orthodontics, in its sole discretion, reserves the right to disqualify any entries by persons determined to be tampering with or abusing any aspect of the contest. All entries become property of sponsors and none will be returned.
Winner Selection:
See contest page for details.
Prizes:
See contest page for details.
Odds of winning depend on the number of eligible entries received.
Winner Notification and Acceptance:
Winners will be notified by e-mail and/or telephone. Note: If winners are notified by e-mail, return of prize notification as undeliverable may result in disqualification and selection of a substitute winner.
If a winner is unreachable after seven (7) days, or if that winner is unavailable for prize fulfillment, an alternate winner will be selected. If Flanagan Orthodontics cannot find an eligible winner for the prize, that prize will not be awarded.
Prizes must be picked up at Flanagan Orthodontics at 1075 Featherstone Rd, Rockford, IL 61107 unless alternate delivery methods have been discussed and agreed upon.
Prizes can be picked up during business hours between the hours of 8:00 a.m. and 5:00 p.m. Monday through Friday and MUST be picked up within 7 days or the prize will be forfeited.
Winners may be required to show identification for purposes of confirming eligibility.
Winners may waive their right to receive prizes. Prizes are non-assignable and non-transferable. No substitutions allowed by winner.
Prizes and individual components of prize packages are subject to availability and Flanagan Orthodontics reserves the right to substitute prizes of equal or greater value.
All prizes awarded are not redeemable for cash value.
Failure to comply with any term or condition of these Official Rules, may result in a winner's disqualification, the forfeiture of his or her interest in the prize, and the award of the prize to a substitute winner.
Except where prohibited, acceptance of any prize constitutes winner's consent to the publication of his or her name, biographical information and likeness in any media for any commercial or promotional purpose, without limitation to the Internet, or further compensation. Flanagan Orthodontics is not responsible for injuries or deaths that result from any contest.
Prizes not won and claimed by eligible winners in accordance with these Official Rules will not be awarded and will remain the property of Flanagan Orthodontics. For prize winners list or a copy of these Official Rules, send a self-addressed, stamped envelope to: Flanagan Orthodontics Giveaway Contest, "Winners List Request" or "Official Rules Request" (as applicable), 1075 Featherstone Rd, Rockford, IL 61107. Please specify which contest you are interested in.
Participation:
By participating, entrants agree to be bound by these Official Rules and the decisions of Flanagan Orthodontics, which shall be final in all respects. Flanagan Orthodontics reserves the right to disqualify persons found tampering with or otherwise abusing any aspect of this contest as solely determined by sponsors. In the event the contest is compromised by a virus, non-authorized human intervention, tampering or other causes beyond the reasonable control of Flanagan Orthodontics, which corrupts or impairs the administration, security, fairness or proper operation of the contest, Flanagan Orthodontics reserves the right in its sole discretion to suspend, modify or terminate the contest. Should the contest be terminated prior to the stated expiration date, sponsors reserves the right to award prizes based on the entries received before the termination date.
Flanagan Orthodontics may co-sponsor some contests on our site with other companies. If you enter one of these contests, our co-sponsor may receive the information collected. Likewise, and notwithstanding anything in Flanagan Orthodontics Privacy Policy and Terms of Use Agreement to the contrary, all persons who enter this contest (regardless of whether you are the winning contestant) hereby consent to Flanagan Orthodontics providing your emails and/or correspondence collected by Flanagan Orthodontics in connection with your entry into this contest, including without limitation your email address, to any of its co-sponsors for such co-sponsors use. If you wish to unsubscribe to the co-sponsors email correspondence lists, you agree that you will contact such co-sponsor directly and request to be unsubscribed.
This contest is not intended for gambling. If it is determined that a contestant is using the contest for gambling purposes they will be disqualified and reported to authorities.
Construction:
The invalidity or unenforceability of any provision of these rules shall not affect the validity or enforceability of any other provision. In the event that any such provision is determined to be invalid or otherwise unenforceable, these rules shall be construed in accordance with their terms as if the invalid or unenforceable provision was not contained therein.
Sponsor:
Flanagan Orthodontics Giveaway Contest is sponsored by Flanagan Orthodontics. The decisions of Flanagan Orthodontics regarding the selection of winners, the interpretation of these Official Rules and all other aspects of the Contest shall be final and binding in all respects. Flanagan Orthodontics will not be responsible for typographical, printing or other inadvertent errors in these Official Rules or in other materials relating to the contest. If you have any questions regarding the contest, please contact contact@flanaganortho.com.
Flanagan Orthodontics reserves the right to change the rules at any time.