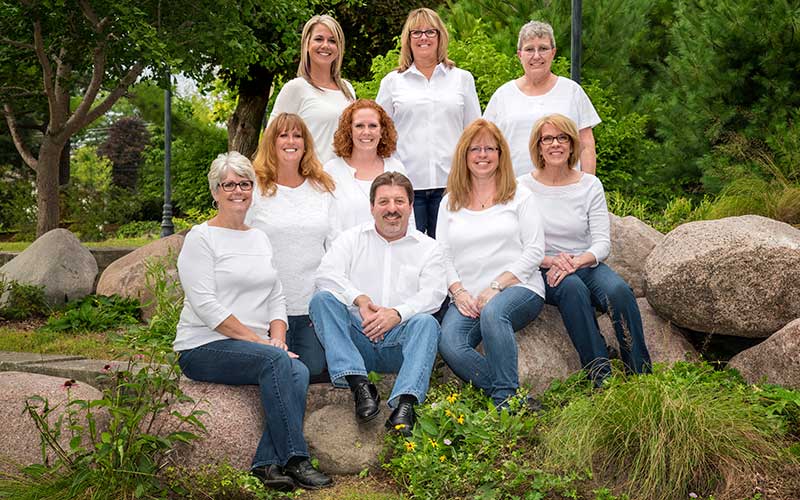 ---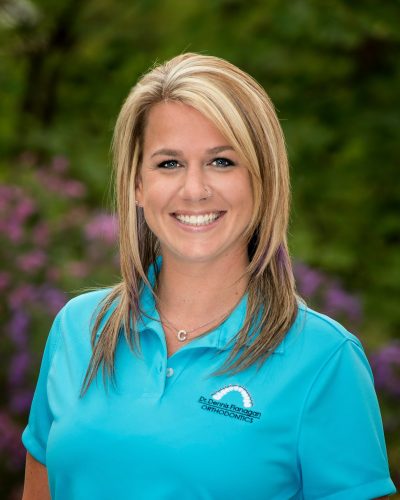 Lauri Cox
New Patient Treatment Coordinator + Marketing Director
Lauri came to our office with over 10 years in office management experience. She started as an assistant for Dr. Flanagan and has since taken over as the New Patient Treatment Coordinator and Marketing Director, utilizing her management, graphic design and interpersonal skills to maintain the outstanding reputation of our office and educate the public on the benefits of specialized orthodontic training.
Lauri is a social butterfly, so working one on one with all the new patients is right up her alley and the highlight of her day. Lauri and her husband Nat love to travel abroad and experience new things. They are both avid campers, athletes and love the outdoors. They share their home with their toddler, Van with another little boy on the way. As well as their 2 furry children, Meep their cat and their German Shephard/Husky, Simza.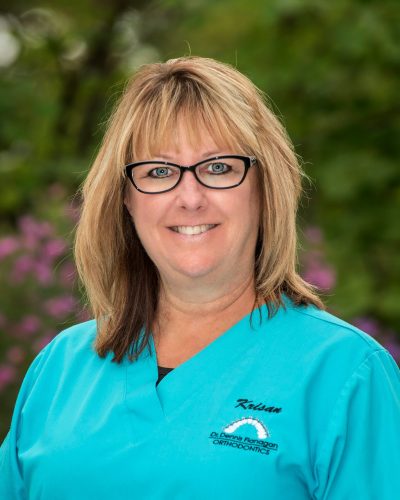 Krisan Smith
Orthodontics Assistant and Purchasing and Inventory Manager
Krisan has been with the practice for over 30 years! She has always been a chairside assistant, along with all the duties that come along with product and office supply ordering and maintaining inventory. Krisan loves coming to work because of her co-workers and the constant interaction with her patients. Few things brighten her day like putting a smile on someone's face.
Krisan has been married for over 20 years and has one daughter, who works and attends college in Colorado. She also has a shih-tzu named Benson. When Krisan isn't making people smile at work, she is either outside enjoying a nice walk, playing her favorite tablet games, or traveling to her favorite destination….VEGAS!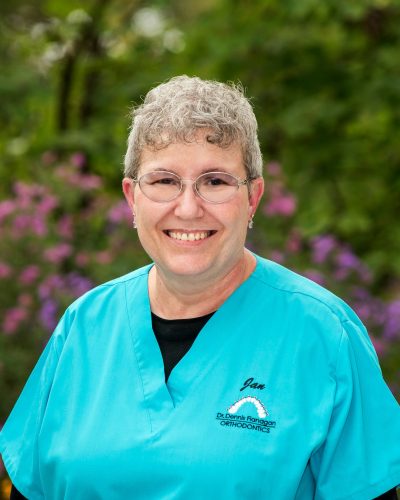 Jan Reed
Lab Technician
For the past 27 years, Jan has been with our office. All of our in-house lab work is done by Jan, so if you need braces, a retainer or assorted appliances, she's the one who will custom make them to fit each patients' needs. Jan loves that there is always something new happening around the office and enjoys the company of her coworkers. She has always found her work interesting and loves a challenge.
In her spare time, she loves to read and do assorted crafts, as well as spend time with her great niece and nephew (Brie and Henry) and her dog, Jackie.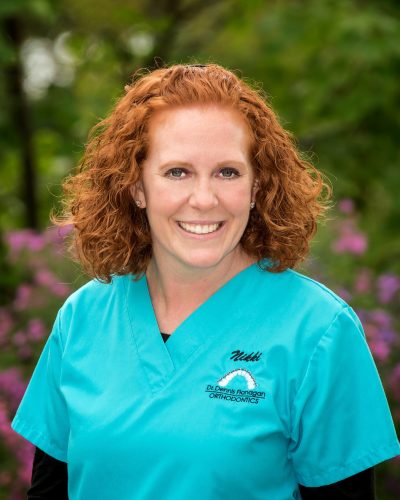 Nikki Atz
Nikki has been working with patients at Dr. Flanagan's for nearly 10 years. Working chairside seems to come second nature to Nikki and she couldn't picture herself doing anything else. There's nothing she loves more about her job than the ear-to-ear smiles on our patients when they finally get their braces off.
Nikki's loves are her husband and two wonderful children (and let's not forget about her pup, Bandit). She enjoys photography, crafts, hiking and most of all, watching her kids sporting events!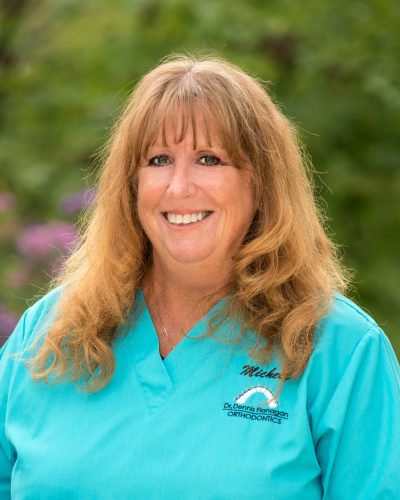 Michele Spoden
Orthodontic Assistant
Michele is the newest addition to the Flanagan Family and comes with over 25 years of chairside experience.
Michele loves the end result when a patient completes treatment. Having a role in providing them with a smile that will give them confidence for the rest of their lives, warms her heart.
Michele and her husband Larry have been married for 34 years. Together they have 2 daughters and a son, along with two pups at home. In her spare time she likes hiking, photography and spending time with her family.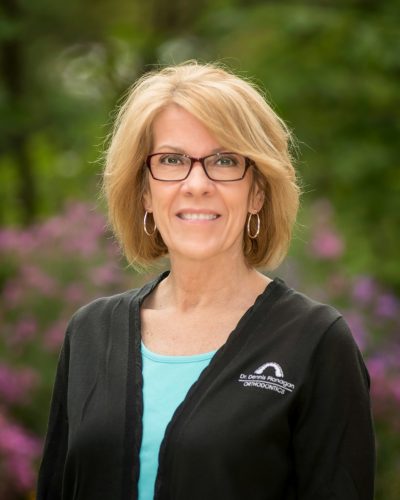 Karen Stabenow
Scheduling Coordinator
Karen has been working our front desk for the last 20 years! Chances are, if you've called our office, you have had the pleasure of speaking with Karen and experiencing her friendly attitude and knowledge of orthodontics. She will handle everything from scheduling appointments before a patient leaves to answering the phones.
She loves meeting new people which makes her job that much more enjoyable. When Karen isn't at work, she loves spending time with her husband and 2 daughters, and her two wonderful grandchildren.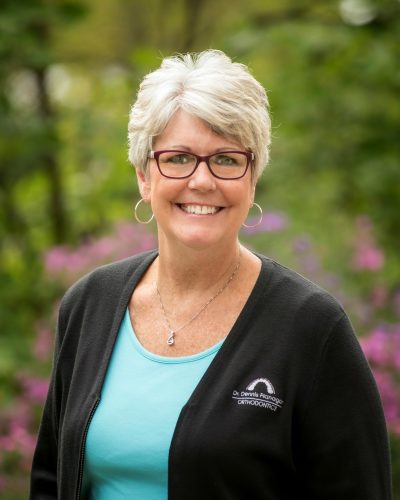 Dorothy Bell
Insurance Coordinator
Anyone who has been here in the last 10 years, will know Dorothy and her amazing laugh. If she isn't taking care of all of your insurance needs or taking payments, then she is answering the phones or scheduling appointments. Dorothy loves to chat with the patients and their parents, and her sunny disposition is infectious and welcoming.
Dorothy loves nothing more than spending time with her husband, David, and their three children and she cherishes her time with her four happy healthy grandchildren. And don't forget her dog Molly!
Sharon Winterroth
Financial Coordinator
Sharon has been working the financial end of our practice for the last 16 years where she utilizes her accounting degree. The constant flow of patients and parents is one of Sharon's favorite parts of working in this industry. There's always someone new and then you get the pleasure of treating someone only to later get to treat their children!
Sharon is an avid traveler and loves spending time with her family. She is a lifelong resident of Belvidere where she lives with her husband of over 20 years and their beloved dog. Sharon also has two daughters who are both currently attending college.