Welcome to Dr. Flanagan's Smiles in Training Kids Club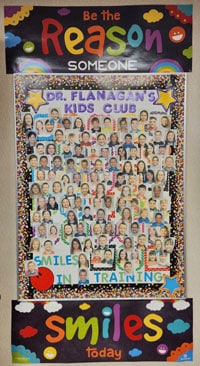 Dr. Flanagan's office has just started a BRAND new program geared for our younger, not quite ready for orthodontic treatment, patients. Our 'Smiles in Training' program is a fantastic and fun way for the kids to interact with us and have an opportunity to enjoy the same fun activities our current patients get to enjoy!
Here's how it goes down….
Here at Flanagan Orthodontics, we like to have FUN! I mean, lots of fun. From Theme Days to Giveaways, our office is energetic and exciting and all those little extras are what sets us apart from other offices. How many doctors appointments have you been to where your assistants are sporting bunny ears, or your Dr. is dressed as a Leprechaun? Well, here at Flanagan Orthodontics you can expect that and much more!
For our younger patients who aren't quite ready for orthodontic treatment, we'll invite them to join our Kid's Club. Once you've become an official member of Dr. Flanagan's 'Smiles in Training' Kids Club, you'll get access to all kinds of fun office events, Facebook contests, giveaways and lots of crazy cool prizes…most of which were especially designed for our Kid's Club kiddos.
We are very excited to have you be one of our Kid's Club members and we look forward to helping you create a beautiful smile and an equally healthy bite. Once you are a member, Dr. Flanagan will continue to observe your dental development and we'll likely see you every six to 12 months to simply keep an eye on the development and growth of your teeth and jaws. Dr. Flanagan will make sure your baby teeth are coming out on time and that your permanent teeth are growing into a proper position, minimizing more extensive treatment at a later age.
How to Earn your Kid's Club Tokens!
1 TOKENS
Arriving on time to your appointment
Excellent Oral Hygiene (no plaque)
2 TOKENS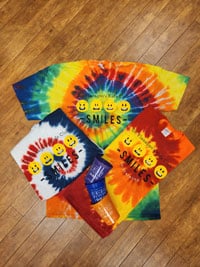 3 TOKENS
4 TOKENS
Wearing your Flanagan Ortho t-shirt to your appointment
5 TOKENS
Getting all A's and B's on your report card (Must bring card in and show it)
Write a story about what you like about our office and let us post it on our Facebook page
Participate in our current contest (watch our Facebook and website page for details)
Bring documentation from your dentist that you had your teeth cleaned and are cavity free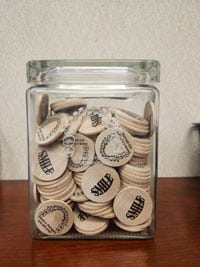 10 TOKENS
Referring a friend for a FREE exam