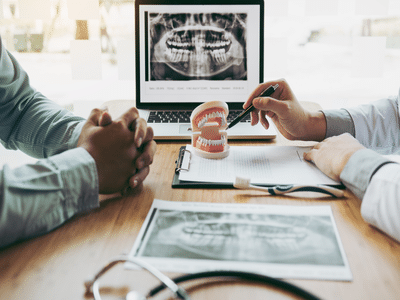 You might be considering getting braces to help straighten your teeth. Congrats! Before you make a decision about which treatment path is best for you, it's important that you ask your orthodontist some key questions. In this post, we'll cover what you should ask about the treatment process, the cost of braces, and what to expect after your braces or Invisalign treatment starts, with insights from Dr. Dennis Flanagan at Dennis J. Flanagan DDS MS.
What Does My Treatment Timeline Look Like?
You should always ask your orthodontist for a description of the treatment plan, as a patient it is crucial to at least have a basic understanding of what will be going on in your mouth over the next few months. This will help you to understand what is going to happen during treatment and what you can expect in terms of results. And, understanding your treatment helps you to make more informed lifestyle choices, motivates you to maintain oral health, and helps you plan for costs down the road. our orthodontist will be happy to share where your treatment is headed with you!