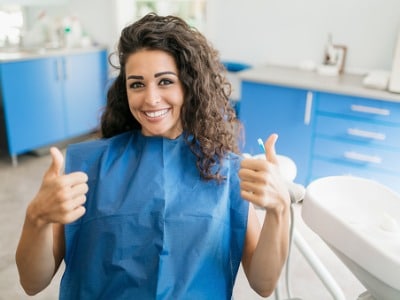 Twice yearly dental visits are a crucial part of maintaining your oral health. Just like you wouldn't skip your yearly physical, dentist appointments shouldn't be skipped either. With busy schedules it is tough to find the time for appointments, however, many dentists offer a variety of appointment times so you can find one that compliments your schedule. Once you have your appointment, here is a list of things you should do before you go to your appointment from Dr. Dennis Flanagan at Dennis J. Flanagan DDS MS.
You should see your dentist twice a year for check-ups. It is important that you have the necessary items for your appointment and also make a list of any questions or concerns you may have to make the most of your appointment time. Read below about how best to prepare for your dental visit.
Make a List – Be sure to list any questions or concerns you may want to discuss during your visit. This way you won't forget to mention anything when you go. Some things you might want to mention include: any pain or discomfort you're experiencing and the location of the discomfort, questions about your oral health (brushing and flossing habits), and any questions about cosmetic dentistry (teeth whitening, veneers, etc.).

Confirm Your Appointment – Most dentists offices will call you to confirm your appointment, but since you have made time in your schedule, it never hurts to have peace of mind. You can simply call your dentist's office to confirm your appointment and ask any questions you may have prior to the appointment.

Insurance and Payment – Make sure you have your insurance card and any other forms of payment you may need to utilize ready to go and are brought to the appointment.

Medical Information – You may be asked to fill out a medical history form, so make sure you are aware of any important details of your medical history.
If you follow this simple checklist, you will be totally prepared for your upcoming dental appointment! It is important that you make the time to see your dentist for at least two dental visits a year. We are here to help, so if you have any questions about your dental health, please don't hesitate to contact our office.