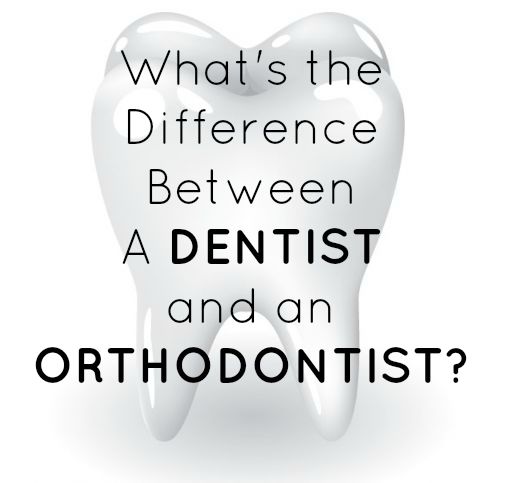 In two words, a lot!
An orthodontist is a dental specialist trained in orthodontics and dentofacial orthopedics (which is the actual name of the specialty).
But what does that mean? As an orthodontist, we are trained to not only straighten teeth, but to also diagnose and treat abnormalities of growth and development of the jaws and face.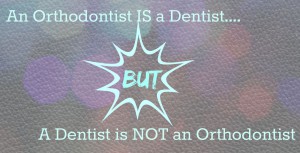 All orthodontists start out as general dentists. In order to become a trained and licensed orthodontist, you have to attend and graduate from an accredited dental school. After graduating from four years of dental school, you then must go through an additional two to three year residency in an American Dental Association accredited orthodontic training program. During an orthodontic residency, students spend approximately eight hours a day, five days a week learning how to diagnose and treat patients with all kinds of orthodontic problems. This includes classes in subjects such growth and development, mechanics, and statistics as well as treating patients hands-on. In all, an orthodontic resident will spend thousands and thousands of hours learning to do what we do.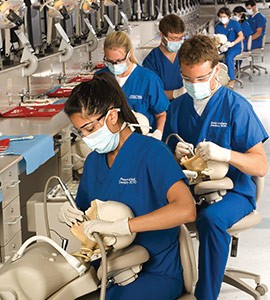 Contrast this with a general dentist who does orthodontics (remember, even clear aligner treatment like Invisalign is orthodontic treatment). Like your family physician who can treat all different kinds of medical problems, your family dentist can legally perform all types of dental treatment. Unlike an orthodontist, however, a general dentist does not have to have thousands of hours of special training to provide orthodontic treatment for their patients. Most general dentists may only take a weekend course (without any hands-on training treating patients) before treating patients with orthodontic treatment in their office. To be fair, a general dentist may be able provide decent results treating simple orthodontic problems.
So to summarize, an orthodontist has thousands of hours of training and practices orthodontics full time. It is all we do. A family dentist has a very minimum amount of training and does orthodontic treatment part time in their office. Orthodontic treatment is more than just straightening teeth. It is a life changing event in the life of most children who undergo it. So ask yourself, who do you want treating your child? Your family dentist with a minimal amount of training, or a trained and licensed orthodontic specialist who does nothing but orthodontics?