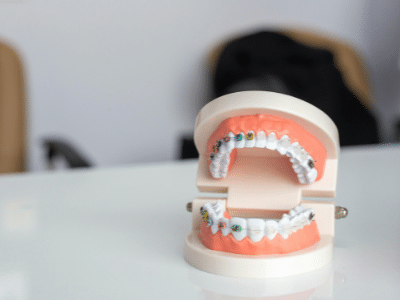 You may be thinking, "why do I need to see an orthodontist if I already see a dentist?" In fact, you should see both of these doctors to help keep your oral hygiene in check. They each have different training backgrounds that allow them to do specific jobs. To learn more about why you need an orthodontist, keep reading for some advice from Dr. Dennis Flanagan at Dennis J. Flanagan DDS MS.
While a beautiful smile is the result of a good orthodontic treatment, there is a lot that goes into the process of getting there. Orthodontic treatment is an incredibly complex process that orthodontists have special training in. Treatment involves changes in jaw bones, facial bones, and soft tissue. After dental school, orthodontists must complete a two to three year residency in an accredited program to master the multi-faceted intricacies of orthodontics. This intensive training gives them the tools they need to create healthy, beautiful smiles.
Additionally, working with an orthodontist can help to improve your life. Proper orthodontic treatment can lead to better function of your teeth (biting, chewing, speaking), improved appearance, and more self-esteem/self-confidence. Attending regularly scheduled appointments with your orthodontist and maintaining good oral hygiene throughout your orthodontic treatment will allow your orthodontist to deliver life-enhancing results.
Thus, it is important you see both a dentist and an orthodontist to achieve and maintain your best possible smile. Each doctor will ensure your oral health and hygiene is where it should be. We'd love to be a part of creating your dream smile, feel free to contact our office with any questions.